Prioritizing Etiquette for Effective Emails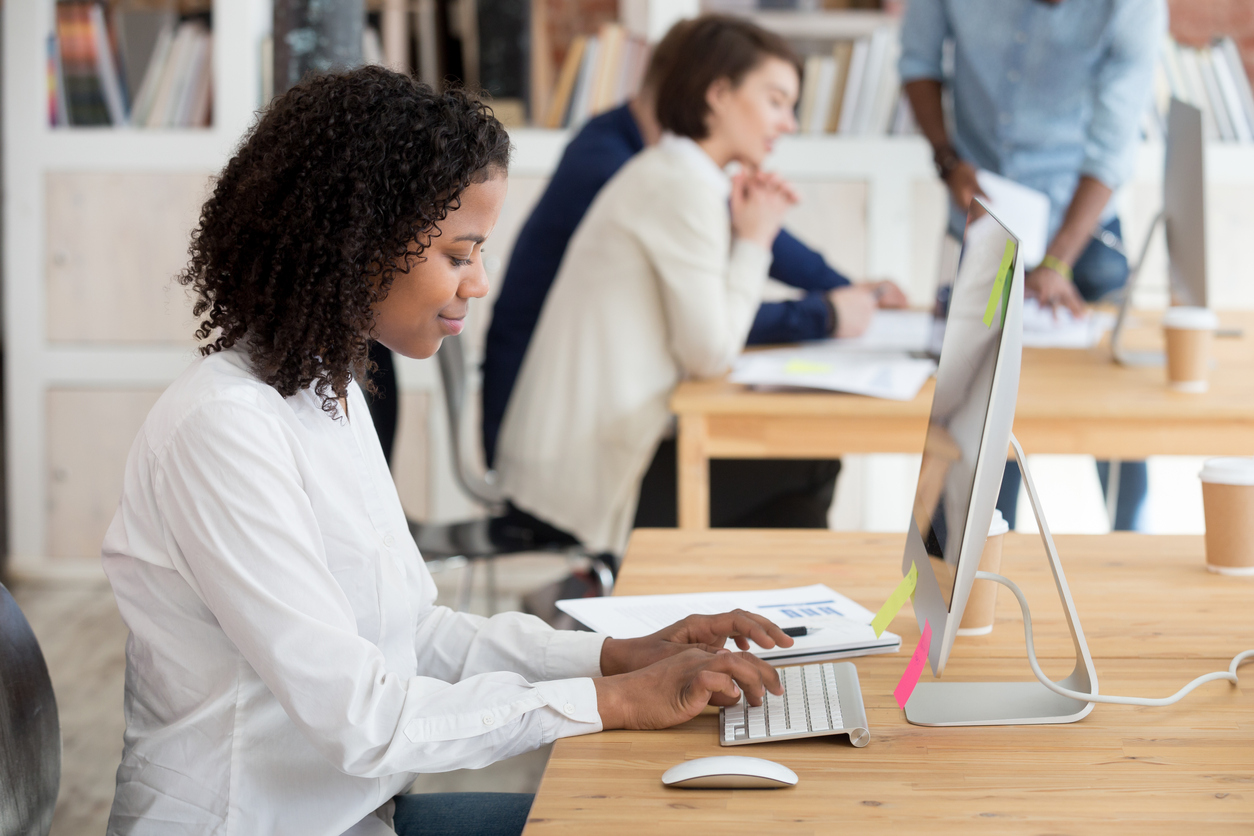 We live in increasingly chaotic times and if your day begins with an ever-expanding inbox, your first instinct might be to respond as quickly as possible to clear the queue. While efficiency is important, etiquette is critical for professional success. When you build strong relationships, people are more likely to make you a priority.
Business is built on relationships. When you consider that each email you send has the ability to strengthen or to weaken your relationship with the recipient, taking an extra 15 seconds to wish them well doesn't seem like such a waste of time.
Strategies for Positive Communication:
Here are some pointers to help you compose professional and personable emails:
Subject Line – The subject line should indicate your "ask". For example, if you're writing to a professor with a question about a homework assignment "Question re: ECON 564 M1 Homework," could work well. The recipient will know that it is time sensitive, and they will be mentally prepared for the content before they open the email..
Salutation – Would you walk into a room of professional colleagues without saying hello before you ask for their help? (If your answer is yes, please re-think that!) Address the recipient. "Good Morning, A!" If you are cc-ing others, make sure that you indicate that you have included them. "Hello, A! I am also including B in this discussion."
Warm Wish. In my mind, this is the key to any pleasant interaction. Your first words set the tone for the conversation. Take a moment to say "I hope you're having a great day!" Choose words that fit your voice. As you continue to build relationships with your colleagues and clients, these wishes will grow increasingly personal and meaningful. "How is your new home coming along?"
The Ask – Why are you writing this email? "I'm writing to make sure I understand the expectation for this week's assignment." Be clear and concise. If you have a number of questions, consider using bullets to break them up and make them more digestible for your reader.
Thank You – Thank the recipient for their time. "I understand that this is a hectic week, and I really appreciate your time."
Be Nice. Always – Kindness matters. The professional world is not an exception. We all respond more favorably to positive communication. Aggressive emails typically insight aggressive responses. Who wants that stress? If that is not enough of a motivator, remember, emails can be forwarded and copied in a myriad of ways. Are you comfortable with everyone you know reading the words you've written? If so, hit send. If not, take a walk and come back to it in 10 minutes.
Write First. Address Later. – This is especially helpful if you are under pressure. Write the email, remember Pointer #5, re-evaluate if necessary, and then add your recipients and hit send.
Use Email to Build Relationships
While it can be fast-paced, our world is also pretty amazing! We have the ability to speak to people we haven't had the opportunity to meet yet. If you choose a relationship building mindset, sending effective email goes from being a chore to an opportunity to say hello to a new ally and maybe even a new friend!
© 2021 Montclair State University | All Rights Reserved