To Stand Out with an MBA in Marketing
---
Feliciano's Online MBA earned recognition from The Princeton Review as one of the
Top 50 Online MBA Programs of 2023 at #49. We're proud to be the only New Jersey school on this year's list.
Customize Your Strategy for Success in Montclair's Online Marketing Master's Program
---
Today's marketers have a wealth of communication tools at their disposal. A Marketing MBA program can help professionals gain valuable insights into how to leverage appropriate strategies and techniques and determine the optimal marketing mix for any given audience, product or industry. From the latest digital marketing tactics to international perspectives to targeted messaging, the online marketing master's program at Montclair State University allows students to chart their own path in this wide-ranging discipline.
This program is one of several online Master of Business Administration options offered by Montclair
's renowned Feliciano School of Business. In addition to a General MBA, the university has developed seven specialized degree programs including the online MBA with a concentration in Marketing. Comprehensive core courses provide all MBA students with a solid background in business administration. Those enrolled in the 100% online MBA in Marketing program can also choose relevant electives that align with their professional goals.
As marketing has become more global in scope and increasingly specialized, professionals face more communication challenges than ever before. They need to identify the right audience, overcome cultural and language barriers, speak to industry-specific needs and pain points and breakthrough media clutter to make their message heard. Montclair's online Marketing MBA program covers the concepts and strategies marketers need to optimize performance and gain a competitive advantage.
The Montclair MBA online program is ideal for:
---
Bachelor's degree holders who majored in advertising, communications or marketing and want to pursue further education at the graduate level
Entrepreneurs who want to learn how to effectively promote their products or services
Professionals who wish to start or grow a marketing agency
Career-changers who are intrigued by the opportunities available in the marketing industry
Entry- and mid-level marketing specialists who aspire to lead campaigns or transition into management
for a #1 Ranked Online MBA!
Please fill out the short form below and someone will contact you shortly to discuss the opportunities at Feliciano School of Business.
By completing this form and clicking the button I consent to receive communication from a representative of this institution by phone, text or email regarding my educational program request.
By completing this form and clicking the button I consent to receive communication from a representative of this institution by phone, text or email regarding your educational program request.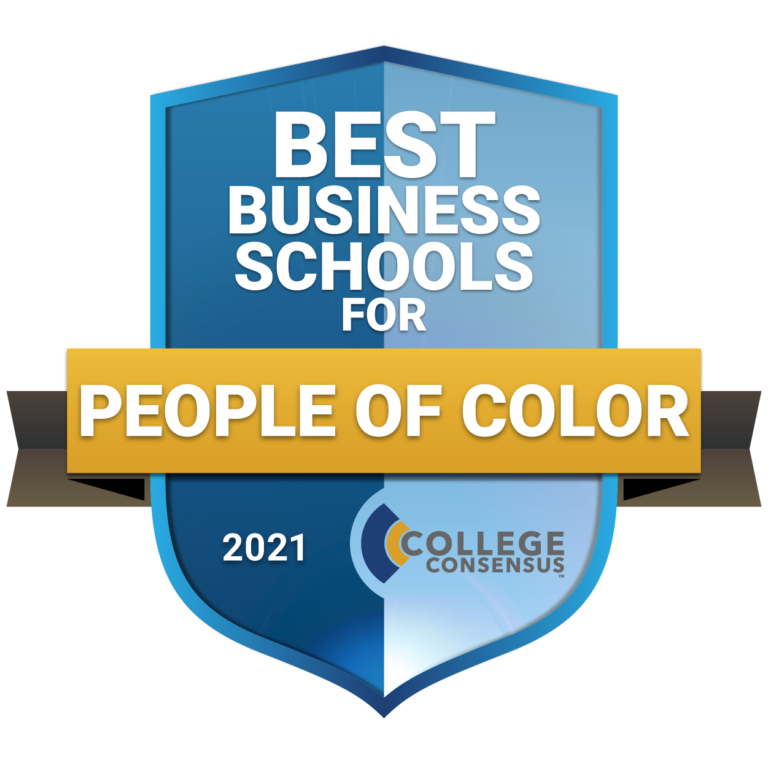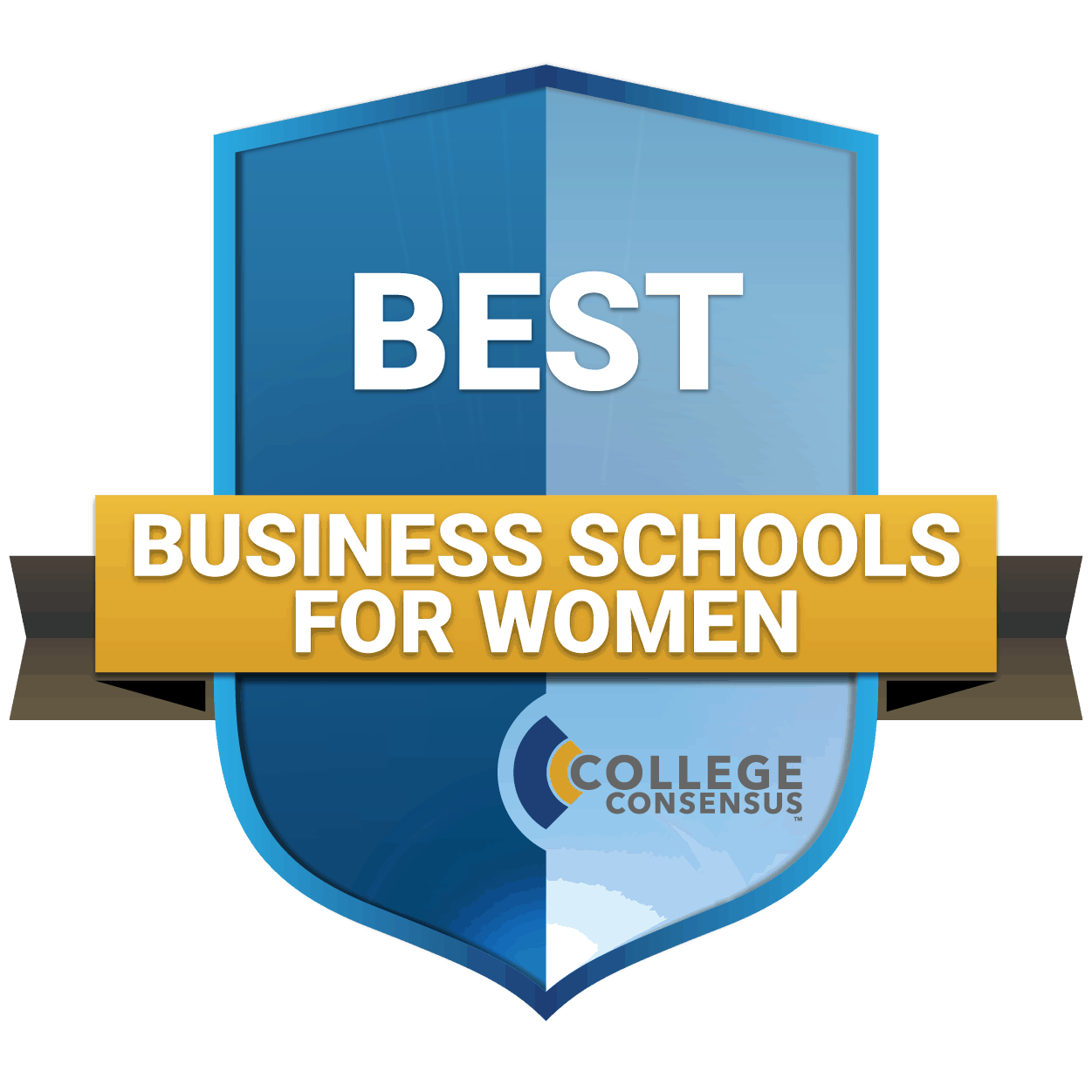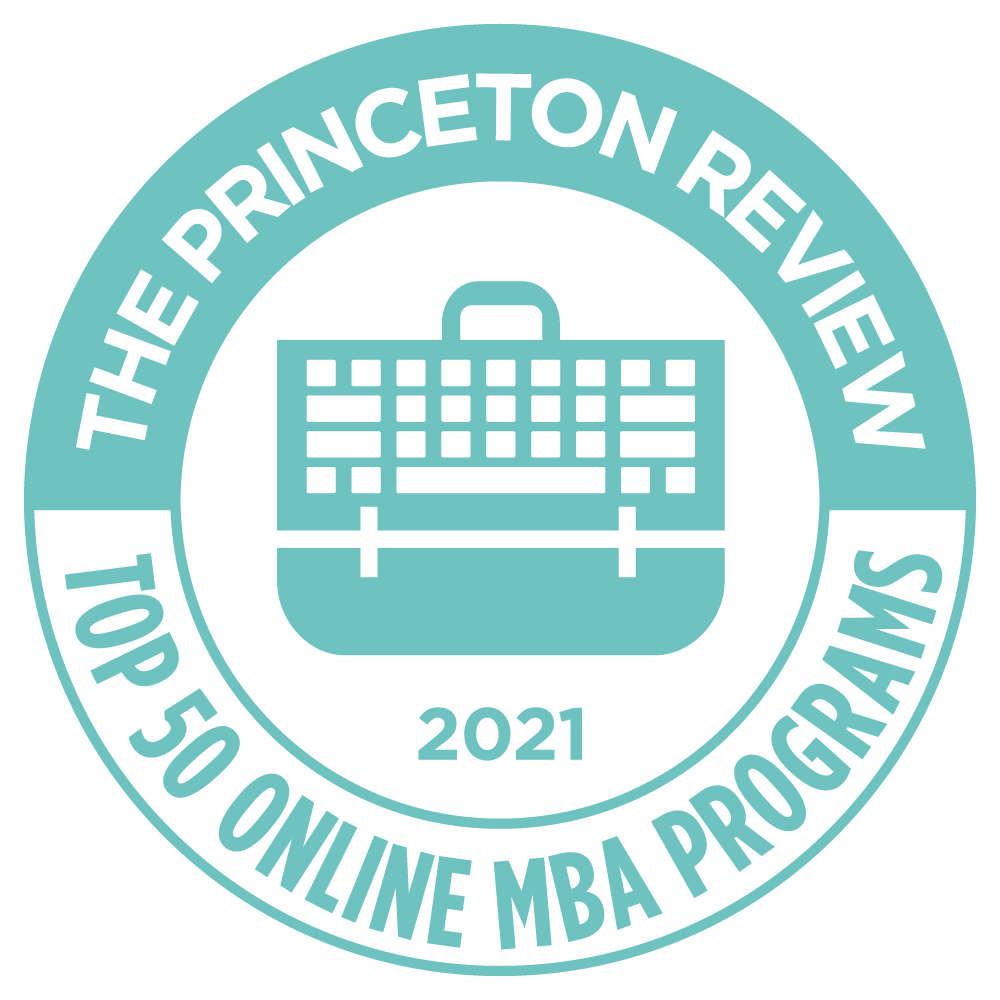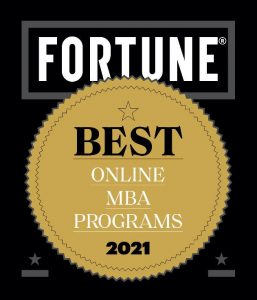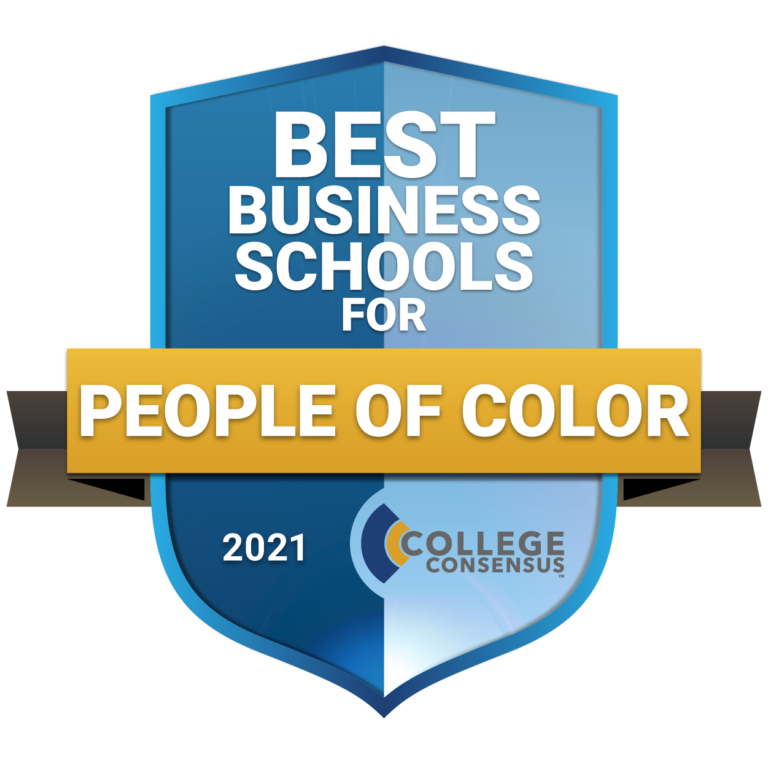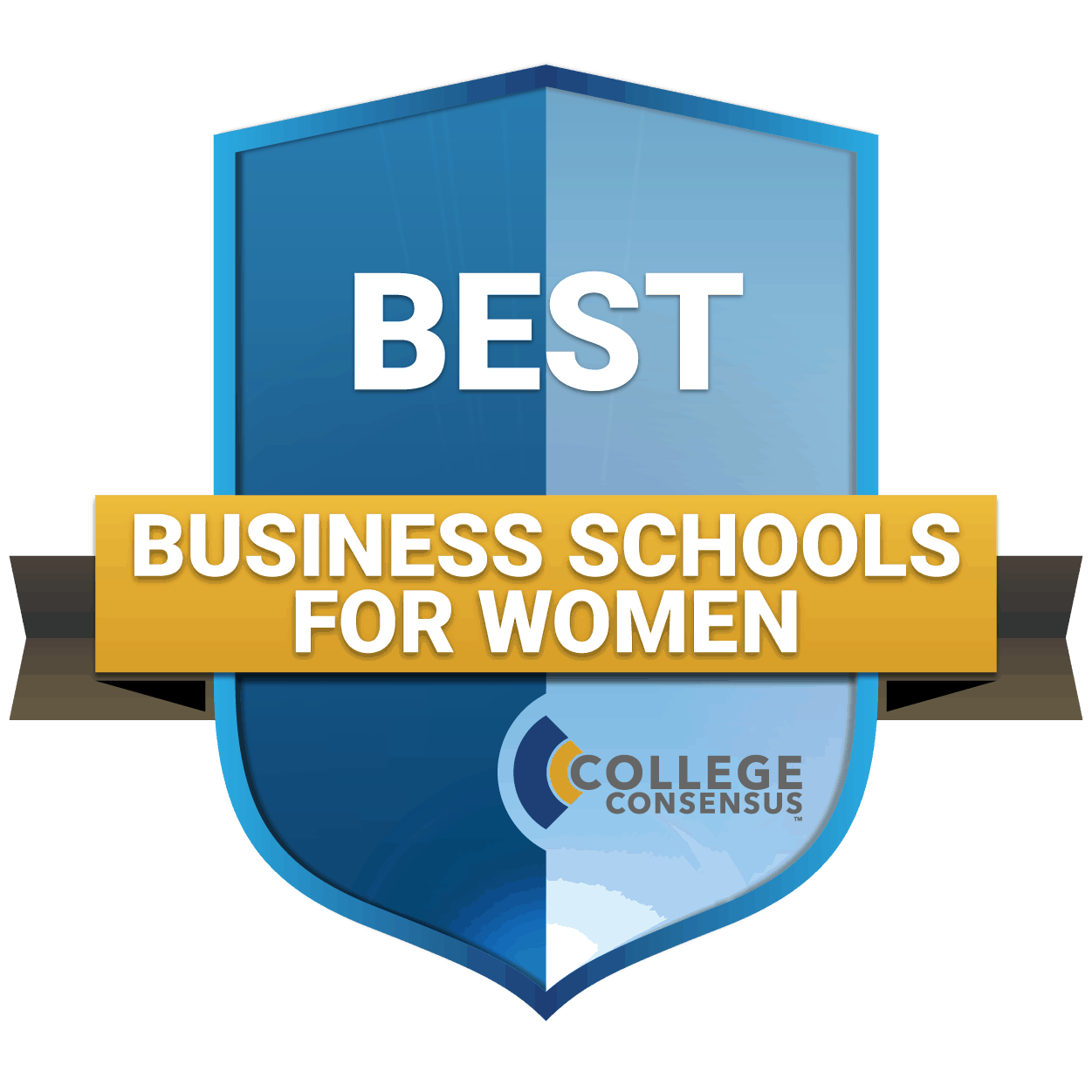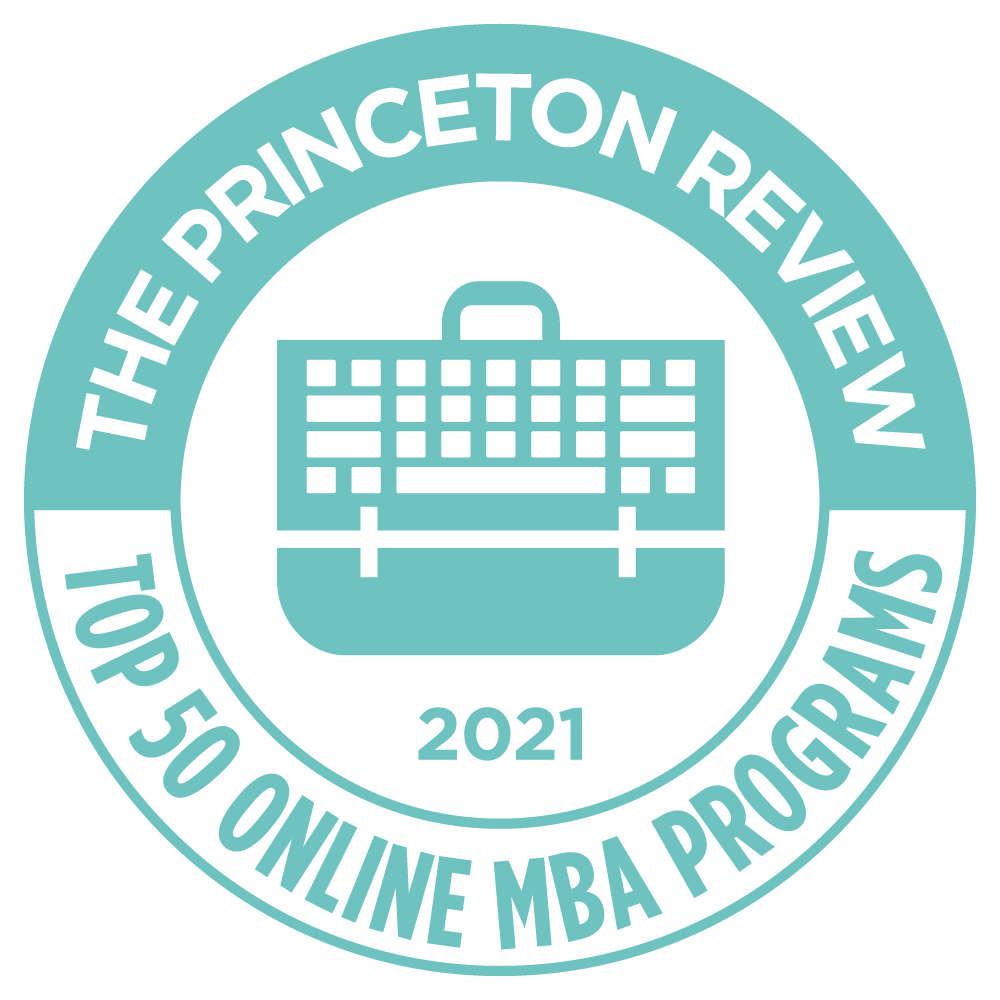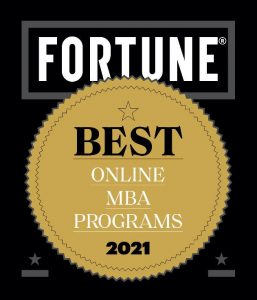 Montclair equips all MBA students with an overview of key business topics, which helps them to become well-rounded leaders. In the case of the online marketing masters program, this also ensures students understand how to use financial reports, technology and management strategies to support marketing decisions. The Marketing MBA curriculum allows leeway in choosing courses that are relevant to particular interests, such as international business and crisis communications, as well as specific industries, including healthcare, retail and sports management.
Students in the online marketing master's program learn how to:
Identify, assess and exploit global marketing opportunities while navigating the intricacies of marketing in foreign countries
Leverage analytical data to aid marketing decisions and demonstrate return on investment
Develop, grow, manage and capitalize on brand equity
Recognize the right strategies to use when marketing services as opposed to products, and fine-tune the customer experience to improve satisfaction
Apply integrated marketing communication tools to anticipate and manage brand crises while minimizing and repairing subsequent damage
If you'd like to narrow your marketing focus to web-based communications and emerging technologies in this field, you may want to consider Montclair's online Digital Marketing MBA program.
It's Your Time
to start achieving your career goals
Online Marketing MBA Program Curriculum
---
The academic calendar for Montclair's online MBA degree program features three semesters (Fall, Spring and Summer), and each semester is divided into two eight-week terms. MBA students are expected to complete 3 credits (one or two classes) per term and will earn their degree within two years. New students may begin their studies at the start of any semester or half-term, which allows a choice of six start dates throughout the year.
The Marketing MBA curriculum comprises 39 credit hours of graduate-level coursework. All students must complete 30 credits of required core classes and choose marketing electives that total 9 credits.
Required MBA Core Courses
| | |
| --- | --- |
| Course Name | Credits |
| Accounting for Business Managers | 3 |
| Macroeconomics Analysis and Public Policy | 1.5 |
| Managerial Economics | 1.5 |
| Corporate Financial Decision Making | 1.5 |
| Investments: Principles and Practice | 1.5 |
| Emerging Trends in Global Markets | 1.5 |
| Foundations of Data Analytics | 1.5 |
| Operations Analytics | 1.5 |
| Information Systems Strategy and Innovation | 3 |
| Operations and Supply Chain Management | 1.5 |
| Achieving Competitive Advantage | 1.5 |
| Organizational Behavior and Team Leadership | 1.5 |
| Business Growth Strategy | 1.5 |
| Applied Marketing Management | 1.5 |
| Market Analysis and Customer Insight | 1.5 |
| Sustainability and Corporate Responsibility | 1.5 |
| Total Core MBA Credits* | 30 |
Flexible Core Courses (choose 6 credits from the following):
| | |
| --- | --- |
| Course Name | Credits |
| Business Innovation and Entrepreneurial Thinking | 3 |
| Project Management | 3 |
| Negotiation in the Workplace | 3 |
| Business Communications | 3 |
Electives (choose courses totaling 6 credits†):
Accounting courses such as Accounting Information Systems, Financial Statement Analysis and Forensic Accounting

Business Law courses such as Business Law I, Business Law II and Legal Issues in Forensic Accounting

Economics courses such as Globalization in the Developing World and Independent Study in Economics

Finance courses such as Cross-Borders Investing and Financing, Options Markets and Short-Term Financial Management

Information and Technology courses such as Business Analysis and Enterprise Systems Management

Management courses such as Leadership, Talent Management, Business Communications and Human Resource Analytics

Marketing courses such as Marketing Metrics, Strategic Brand Management and Omni-Channel Retailing

Total Elective Credits: 6
* Students who have not completed prior academic coursework in Accounting, Statistics and/or Finance, and have not earned a grade of B- or higher in those subjects, may be required to successfully complete online foundation modules in these key areas before registering for MBA courses.
† Students enrolled in the General MBA program can choose from a variety of elective courses. Please refer to the MBA program course catalog for a complete list of elective options and corresponding credit hours.
Marketing MBA Concentration Courses

Course Name

Credits

Digital Customer Experience Management

1.5

Digital Marketing Strategy and RODMI

1.5

Integrated Digital Advertising

1.5

Sales Management

1.5

New Product Development

1.5

Delivering Service Excellence

1.5

Total Marketing Concentration Elective Credits – 9
Explore the Advantages of a Montclair MBA
---
The online Marketing MBA is presented by Montclair's acclaimed Feliciano School of Business, which is accredited by the Association to Advance Collegiate Schools of Business (AACSB) International. Less than 5% of business schools worldwide have earned AACSB accreditation. Among all of New Jersey's AACSB-accredited schools, the Feliciano School of Business offers the most affordable online MBA programs in the state.
Montclair's marketing electives and core MBA classes are all hosted on Canvas, an online learning platform that integrates course materials and activities, tests/assessments, and communication tools to engage and collaborate with faculty and classmates. With self-paced courses and no set class times, students can complete weekly lessons and assignments whenever and wherever it's most convenient for them.
There is no distinction between campus-based and internet-based MBAs at Montclair; diplomas and transcripts make no mention of the "online" nature of the program.
Our Student Success Coaches are there to support you throughout your entire master's experience. From the moment you enroll to the moment you graduate, they provide personalized support to help you stay on track.
They bridge the gap in your online education.
Your student success coach will help you connect with instructors, find resources and ensure that you are guided through the entire experience. They personalize their level of support to your needs. If you're struggling in a class, they will connect you with the proper professors and resources to turn things around. If you need help with planning your schedule to ensure timely graduation, they will work with you and your schedule to figure out what courses to take and when. No matter what you are going through, they can help.
Your student success coaches participate in rigorous training on how best to support working adult students. Many have also been online students so they have a unique understanding of your experience. Their experience combined with their expertise and knowledge of Montclair State University and our programs will ensure that they can help you achieve your goals.
Student Admission Requirements
At Montclair State University, we welcome students from all around the globe and believe that having different cultures, backgrounds and experiences enhances the learning environment.
Requirements for domestic students:
Bachelor's Degree
Application and official college transcripts required
Personal essay
Resume
Two letters of recommendation
$138 fee
Requirements for international students:
Transcripts: Applicants with a non-US degree must submit a course-by-course evaluation that includes U.S. bachelor's degree equivalency information for their coursework. This must be completed by an accredited agency. For more information on this requirement visit our international applicant page
English Proficiency: Applicants who earned their undergraduate degree from an institution where English is not the official instructional language must submit proof of English proficiency
Visa: To apply for an F-1 or J-1 visa or to transfer your existing F-1/J-1 record, you are required to apply for a Form I-20 or Form DS-2019 first
For more information and requirements for international students, visit our international applicant page.
Career Information and Spotlight
Earning an MBA is almost ensuring career transformation. The median starting salary for new MBA hires is $40,000 more than having an undergraduate business degree by itself and it is nearly $10,000 more than any other business school master's degree. Whether you are attempting to change your career or advance it, a project management MBA from Montclair State University is a difference maker. You can qualify for a vast array of careers including, but not limited to, consultant, marketing manager, project manager and marketing analytics manager.
Projected growth (2019-2029) – 6%
Average Salary (2019) – $135,900 per year
Hourly rate – $65.34 per hour
Important qualities/skills – Active Learning, Active Listening, Critical Thinking, Reading Comprehension, Social Perceptiveness, Speaking, Judgment and Decision Making, Monitoring, Persuasion, Complex Problem Solving
Percent with master's degree – 24%

Marketing Manager Career Profile

on Onetonline
Projected growth (2019-2029) – 8%
Average Salary (2019) – $71,000 (2020)
Important qualities/skills – Communication skills, Strategic Marketing, Marketing Management, Project Management, Market Research, Graphic Design, Social Media Marketing

Brand Manager Career Profile

on Payscale
Frequently Asked Questions
---
How long will it take to complete a Marketing MBA from Montclair State University?
On average, it takes students 2 years to complete an MBA from Montclair State University.
What can you do with an MBA in Marketing?
An MBA in Marketing allows a person to work in a number of industries. Some of the job titles those with an MBA in Marketing may hope to possess are marketing manager, director of marketing, brand manager and market research analyst.
Where can someone with a marketing MBA work?
A person with a marketing MBA can work in a wide range of industries. All industries use marketing, so the possibilities are endless.
Will a Marketing MBA prepare non-business undergraduates for a business career?
A Marketing MBA from Montclair State University ensures that our graduates are fully prepared to enter into or advance within the marketing world no matter their undergraduate degree.
How much does an MBA in Marketing from Montclair State University cost?
Need help figuring out the next step in your business career? Take our career survey!
Michele Kieff
Montclair State University
Student Recruitment Manager
(973) 435-8070
onlinebusiness@montclair.edu
Do you have questions about the online MBA? Set up a time to speak with Student Recruitment Manager, Michele.